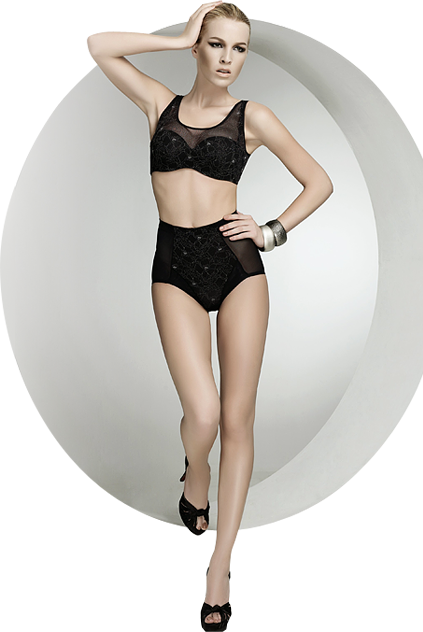 Our Mission
Embry Holdings Limited ("Embry Holdings") together with its subsidiaries ("Embry" or the "Group") is a major lingerie brand owner and retailer in China. Founded in Hong Kong in 1975 and with over forty years of business experience, Embry has grown into a large, modern corporation.
With its roots in Hong Kong, branches in the mainland and eyes on the world, the Group established headquarters in Hong Kong with an office space of nearly 5,000 square meters and subsequently set up Embry (China) Garments Limited in 1987 and Embry (Changzhou) Garments Limited in 1993 with production facilities located in Shenzhen and Changzhou. In this new millennium, the third decade of reform and opening-up, Embry has taken advantage of the opportunities provided by the National Bohai Bay Economic Rim development strategy and established a green eco-industrial park in the Shandong Mingshui Economic Development Zone. In 2010, Embry's headquarters building in Shanghai was officially inaugurated.
The Group has a work force of nearly 5,000 people and is constantly seeking new ways to improve product quality and strengthen standards of service. In addition to recruiting the best and most experienced technicians, the Group is constantly investing in the latest production and information systems, achieving remarkable results. The Group has made progress at a tremendous pace since it first entered the mainland market in the early 1990s.
Today Embry's retail business extends to over 300 cities in China, including Hong Kong and Macau with over 1,100 retail outlets. More than just a lingerie retailer, Embry has successfully developed a diverse range of top-quality underwear brands, including "EMBRY FORM", "FANDECIE", "COMFIT", "LIZA CHENG", "E-BRA", "IVU", "IADORE" and "LUCIE'S WORLD".
Product types currently under the Group's banner, including brassieres, panties, sleepwear, swimwear, wool and cotton underwear, girdles and corsets, sportswear, pantyhose, maternity and nursing wear, appeal to consumers of all backgrounds and ages.